I've been having a lot of fun drawing and colouring in these new mandala designs!
They are all hand drawn and then scanned and coloured in digitally in Photoshop.
These designs work really well on a lot of the products in my Zazzle and Society6 stores, especially on anything round shaped like wall clocks, round pillows, watches and more. They also look  nice on the other products too!
See for yourself:
Royal Mandala Wall Clock
by
JulieErinDesigns
View another
Wall Clock
online at zazzle.com
Peaceful Mandala Tank Top
by
JulieErinDesigns
Look at other Mandala Women's Tank Tops at
zazzle.com
Turquoise Mandala Watch
by
JulieErinDesigns
Make your own
custom Watches
at Zazzle
Turquoise Mandala Round Pillow
by
JulieErinDesigns
Check out other Mandala Round Pillows at
zazzle.com
Peaceful Mandala Back Print Hoody $42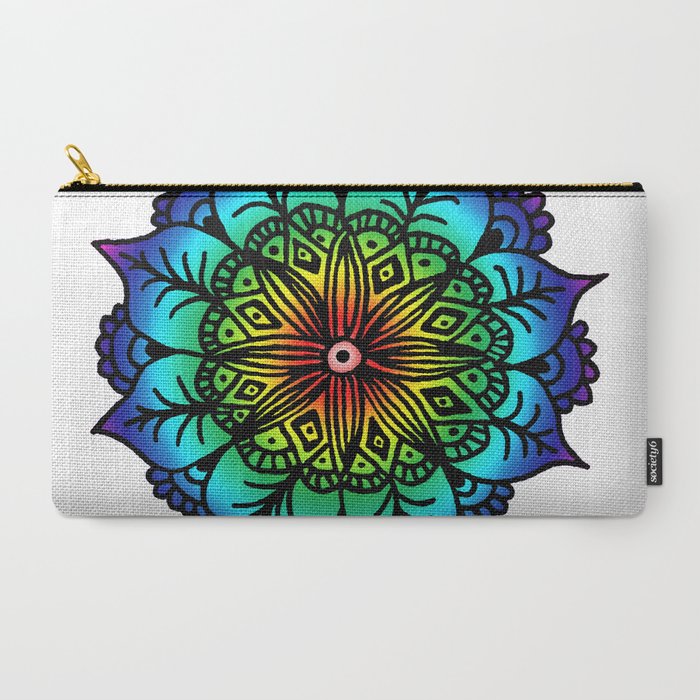 Rainbow Mandala Carry-All Pouch $18
I hope you like these latest designs of mine, feel free to let me know what you think by leaving a comment below!
I will be creating more of these mandalas in different colours and adding them to my shops very soon, so make sure you are following my blog so you won't miss what I create next!
Cheers,
Julie