Hey guys!
I have been super busy this past week because I am moving  and everything is packed up, so I'm just doing a quick post today to share this design I made a little while back.  It's another version of my mandala pattern in a rose gold tone!
It looks pretty nice on the items in my RedBubble, Society6 and Zazzle stores, I've even had a few sales of it already!
If you are looking for fun and unique gift ideas I would jump on these now so you can get them in time for the Christmas!
Check out some of the styles below: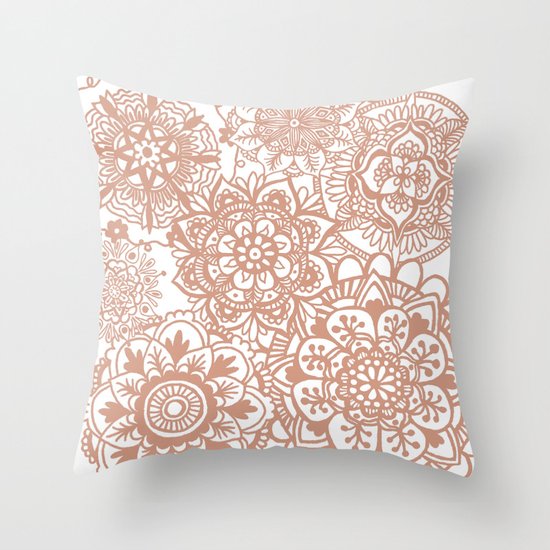 Rose Gold Mandala Pattern Throw Pillow
Rose Gold Mandala Pattern Chiffon Blouse
Rose Gold Mandala Pattern Mini Skirt
Rose Gold Mandala Pattern Studio Pouch
I love how this design works in so many different colour schemes and on so many different products in my stores!
What do you guys think?
Anyways I am off to finish unpacking!  I will have some new designs to share with you all very soon, so make sure you follow my blog so you don't miss them.
Cheers,
Julie