The best things in life!
A new design is up in my shops now!  I had so much fun creating my Wine Coffee Cats design for the Redbubble Holiday challenge that I was inspired to make another piece like it!
I think this one turned out even better.  I call it Kittens and Coffee.
I am working on a few more cute designs like this one which include hand lettering, and I have a few other new designs in the works as well.  So stay tuned for those! My goal is to get them all in my shops by the end of this month (which might be tough considering I'm moving next Monday, so we'll see about that!).
Check out how this adorable design turned out on products in my Society6 and Redbubble stores!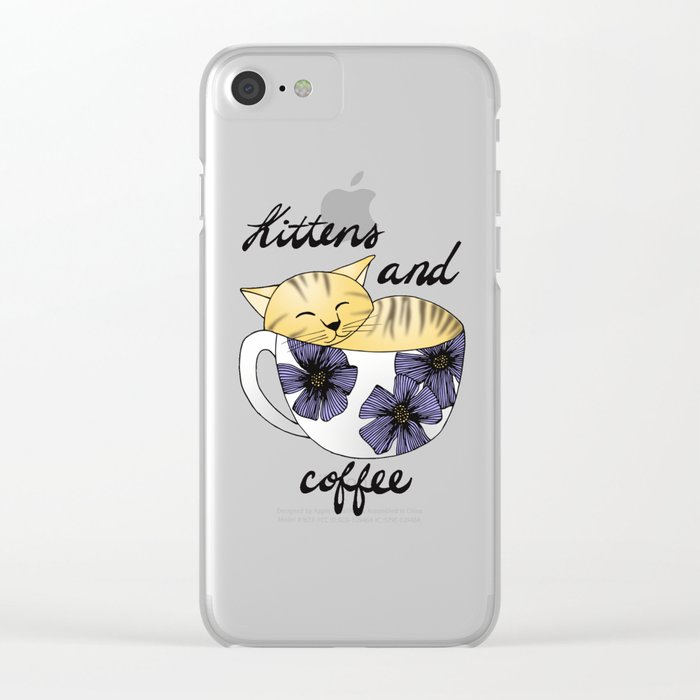 Kittens and Coffee Clear iPhone Case
Kittens and Coffee Fitted T-Shirt
Let me know what you guys think of this design. I personally think it turned out great and that it would make a nice gift for anyone who likes cats and coffee on your gift list!
Make sure you follow my blog so you don't miss my next post!
Have a great week everyone.
Cheers,
Julie