Wow, can you guys believe it's already November??  It's almost time to get ready for Christmas! Haha.
Anyways, I have a new design in my shop!  I call it, New Mexico Bull Skull.
This piece is influenced by my time living in Santa Fe, New Mexico (some 10 years ago now). I have found myself reminiscing about it lately for some reason.
The background photo is one I took of the landscape just outside of Santa Fe, in a wild place I used to go with my friends "romping" (aka off-roading).  The dirt road takes you all the way to the Rio Grande river!
The bull skull itself is a common symbol of the Southwest and is a feature of several of Georgia O'Keefe's paintings (she lived in Abiquiu, New Mexico, which is where she made most of her famous artwork.)
New Mexico is a very cool and magical place, if you ever have the chance to go there I recommend checking it out!
Here is how this design turned out on some of the products in my Society6 and Redbubble stores!
New Mexico Bull Skull Contrast Tank Top
New Mexico Bull Skull Comforter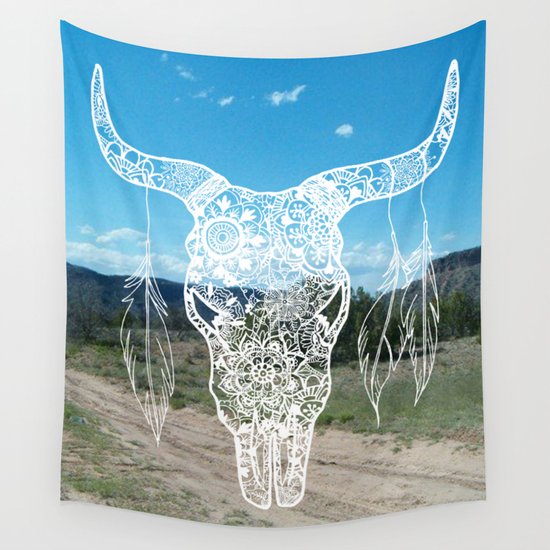 New Mexico Bull Skull Wall Tapestry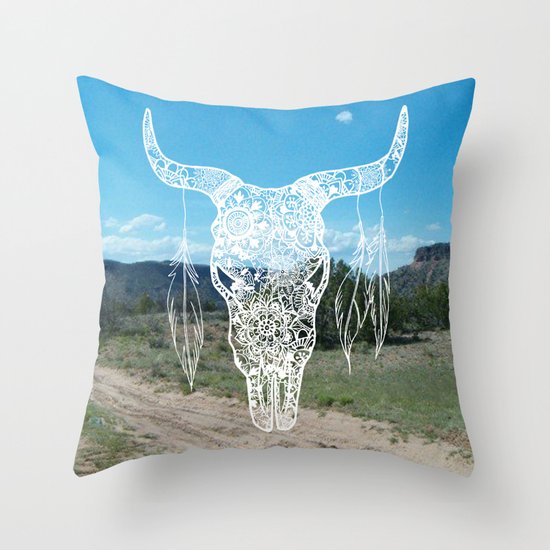 New Mexico Bull Skull Throw Pillow
What do you guys think of this design? Feel free to let me know in the comments section below.
And be sure to follow my blog to see more of my designs and art related posts in the future!
Have a great week everyone.
Cheers,
Julie