Hi guys!
I have a new design to share with you this week, another collage of one of my drawings layered over top of a photograph. The background for this design is a photo I took at Harrison Lake, BC.
I'm really enjoying creating these collage pieces, so I'm pretty sure there is going to wind up being a whole series.
I think it turned out pretty cool looking! What do you guys think?  Feel free to leave any comments below!
Check out how this design turned out on the products in my Society6 and Redbubble stores: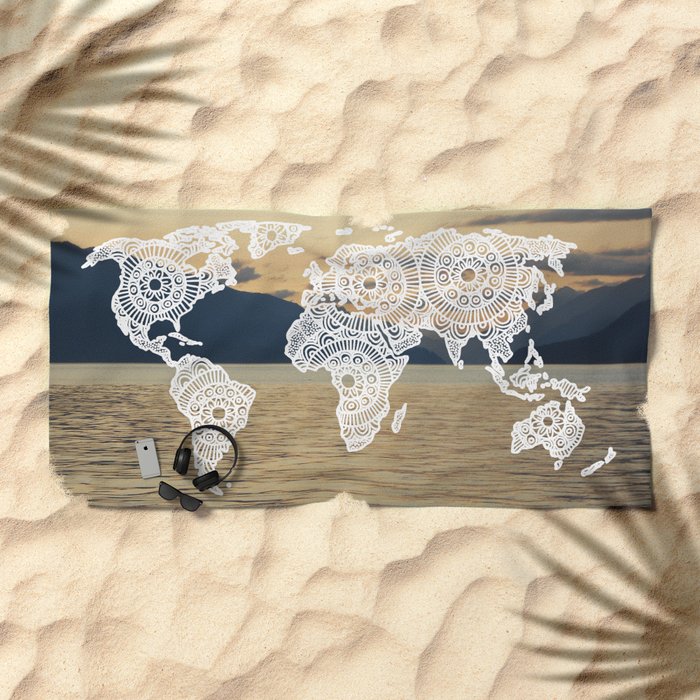 Lake View World Map Beach Towel
Lake View World Map Wall Tapestry
Lake View World Map Contrast Tank
Lake View World Map Laptop Skin
I love this piece especially as a tapestry and a laptop skin!  Which one is your favourite?  
I hope you all have a great week and be sure to follow my blog if you want to see more of my designs in the future.
Cheers,
Julie