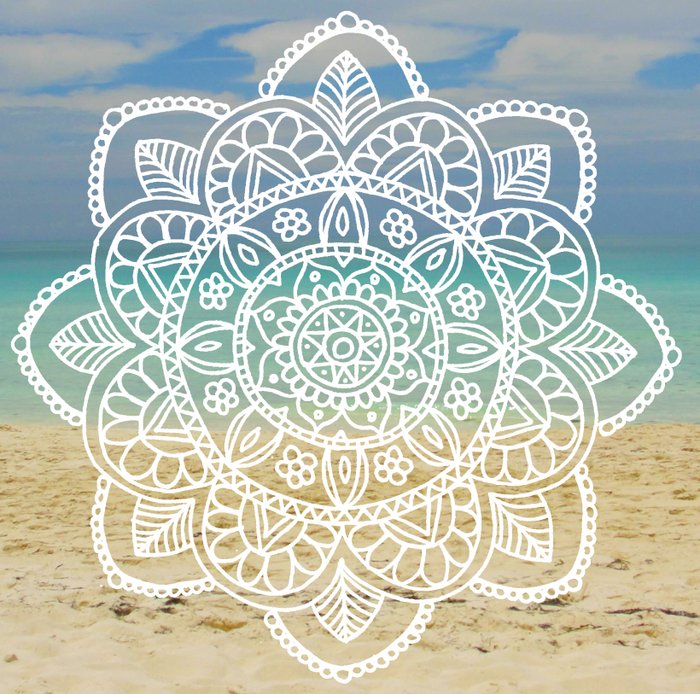 Hey guys,
Check out my latest piece up now in my Society6 and Redbubble stores!
I called it "Beach Mandala" because I overlaid one of my mandala designs with a photo of a beach in Cuba I took a few years ago while vacationing there.
I really love the colours of a tropical beach as it gives me a most calm and peaceful feeling (the beach is totally my happy place).
I felt that the white lace mandala fit really well with the colours and the sort of bohemian, wanderlust theme I was going for, and the final result turned out even better than expected.
I think this design looks great on a lot of the products in my stores, check out some examples below!
Beach Mandala iPhone 7 Case (available for pre-order)
Beach Mandala Relaxed Fit T-shirt
Check out the full range of products available in my Society6 and Redbubble stores now!
Let me know what you think about this design by leaving a comment below!
I am definitely thinking about making more designs like this one, so make sure you follow my blog so you don't miss my next post 🙂
Have a great week everyone.
Cheers!
Julie