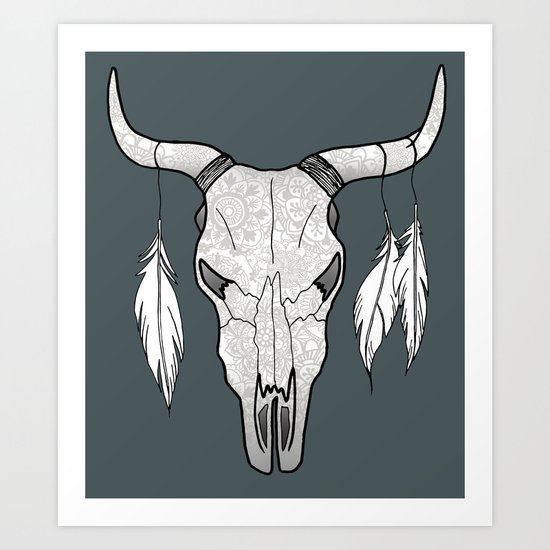 Decorated Bull Skull Art Print
Hey guys!
I finished up a new design over the weekend, which I've called Decorated Bull Skull.
You may recognize this piece from my last post about my design process, since I used it as an example in some of my screen shots!
I decided to overlay my hand drawn bull skull outline with a mandala pattern I had previously created, and then filled in some of the cavities with a dark grey gradient.
Finally, I decided to use this sort of blueish-grey colour for the background.
Here is my new design on some of the products in my Society6 and RedBubble stores!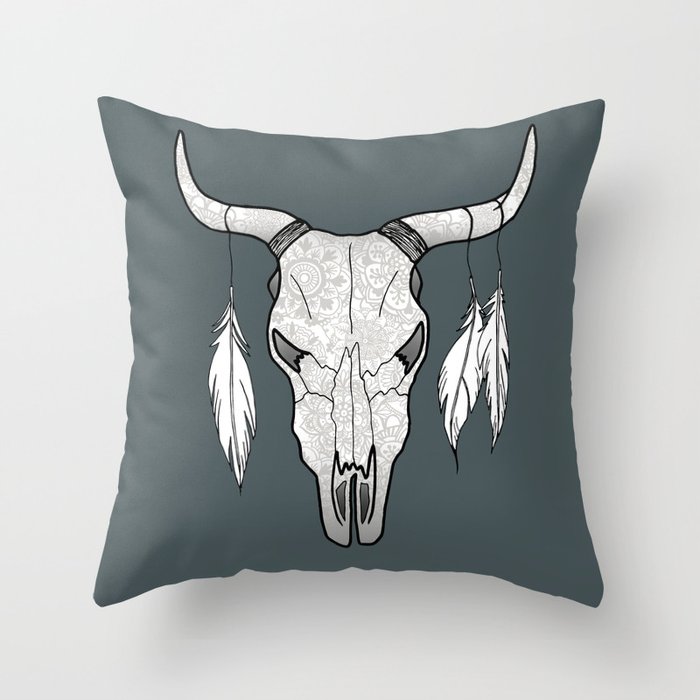 Decorated Bull Skull Throw Pillow
Decorated Bull Skull Sticker
Decorated Bull Skull Wall Tapestry
Decorated Bull Skull Fitted T-Shirt
See the full product lines in my Society6 and RedBubble stores.
Let me know what you think about this design in the comments section below!  Otherwise, make sure you follow my blog so you don't miss my next post.
See you soon.
Cheers,
Julie