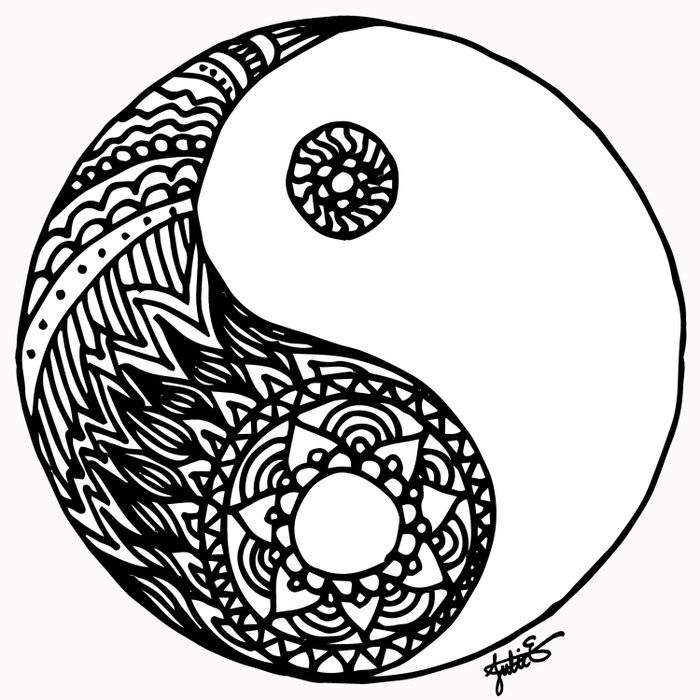 Hi guys!  I'm sorry I didn't blog last week as I was away on holiday (at a cabin in the boonies no less!)
But now I'm back with a new design!
This one is called "Tangled Yin Yang" and it's basically the opposite of the Black and White Lace Yin Yang design I shared with you all 2 weeks ago.
Here is the new design on some items in my Society6 and RedBubble stores!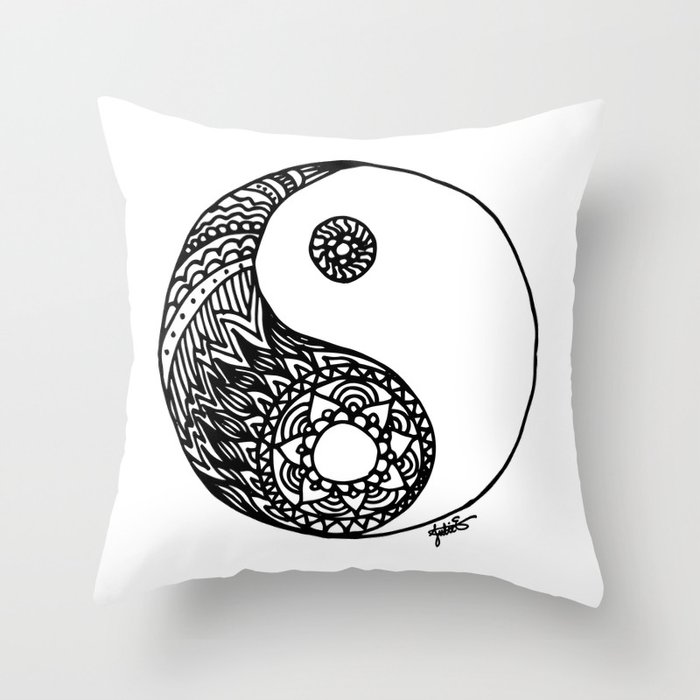 Tangled Yin Yang Throw Pillow 
Tangled Yin Yang Sticker
Tangled Yin Yang Fitted Scoop T-shirt
Let me know what you think of this design by leaving a comment below!
There are a lot more products featuring this design in my Society6 and Redbubble stores so check them all out on there.
I hope to have some new/different kinds of blog posts coming up for you all very soon so make sure you follow my blog so you don't miss a post!
See you all soon.
Cheers,
Julie