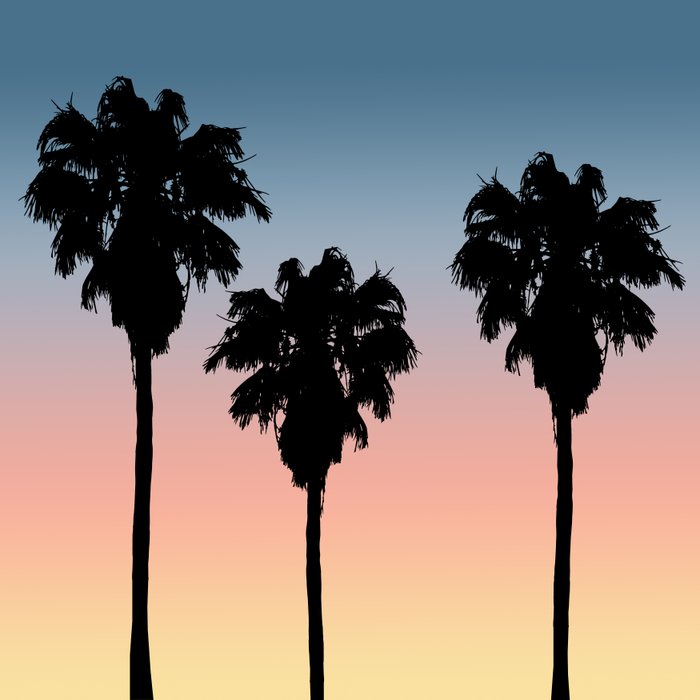 Hello friends!
This new design takes me to my happy place.
I created this 100% digital design of a tropical sunset with palm tree silhouettes over the weekend. I actually used one my own photos of a palm tree from my Los Cabos trip to create a vector image in Illustrator. I put that image into Photoshop and layered it over top of a beautiful sunset gradient I made.
I am really happy with how this design turned out, and the great thing about it is that I can tweak it to work with almost everything in my various shops!
Check out this lovely palm tree sunset design on a variety of items from my Zazzle, Society6, and RedBubble stores below:
Sunset Palm Trees Wall Tapestry
Sunset Palm Trees Women's Chiffon Top
I know that is a lot of items but I wanted to show the versatility of this design and how good it looks on pretty much everything!
I hope you all have a great week and an extra-great long weekend.  I will be camping lakeside, can't wait 🙂
Cheers!
Julie