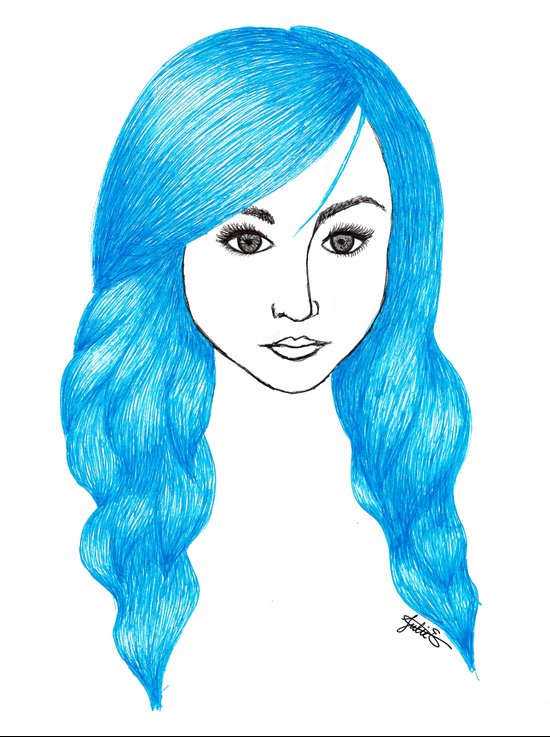 This is the last drawing in my hair series (for now), Blue Hair!
This piece is actually a Self-Portrait since I used a photograph of myself as a guide to draw it.  I think it kind-of looks like me but not entirely (I don't have blue hair in real life, unfortunately).  I did not mean for it to be an exact likeness, and the main focus of the drawing is meant to be the hair anyway.
As with the others in this series, I drew this piece in my sketchbook using regular black ball point pens and a blue gel pen.
Check it out on some of the items in my Society6 store!
BTW you can get free shipping + $5 off in my store today! (4/26/2016)
Blue Hair (Self Portrait) Hoody $42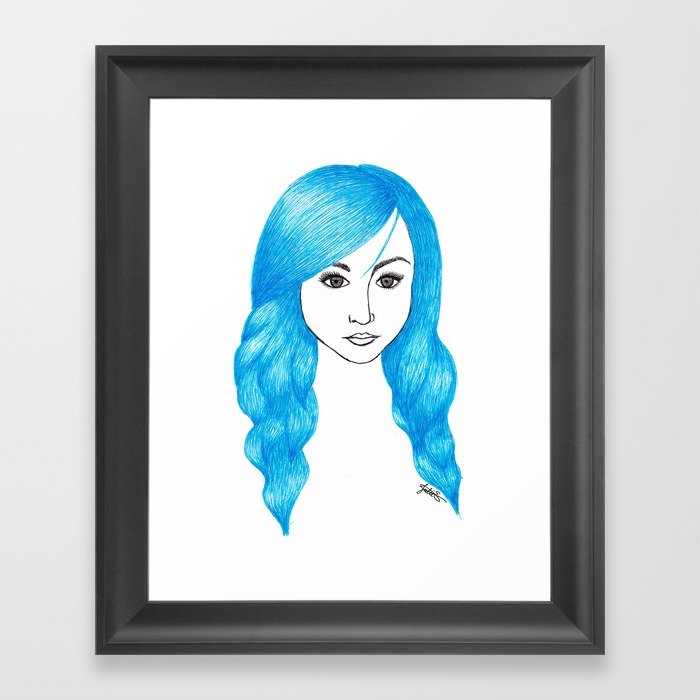 Blue Hair (Self Portrait) Framed Art Print $32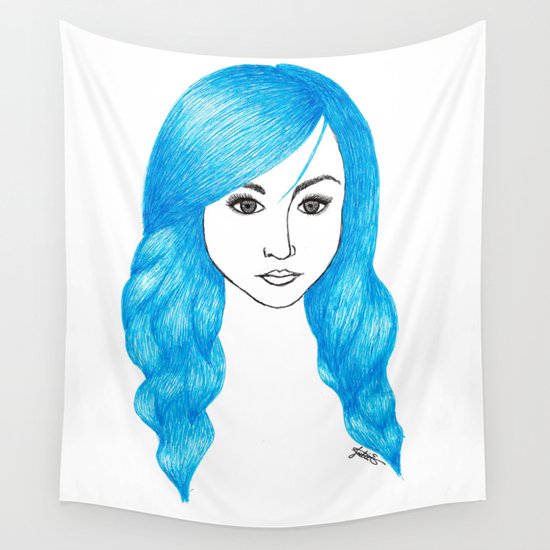 Blue Hair (Self Portrait) Wall Tapestry $39-$79
I hope you've enjoyed seeing this series of drawings and how they have been transferred to sell-able products on Society6.   I am so grateful to have already sold a few items with these designs from my shop!
Stay tuned for more artwork and projects from me by following my blog!
See you all around.  Have a great week!
Cheers,
Julie