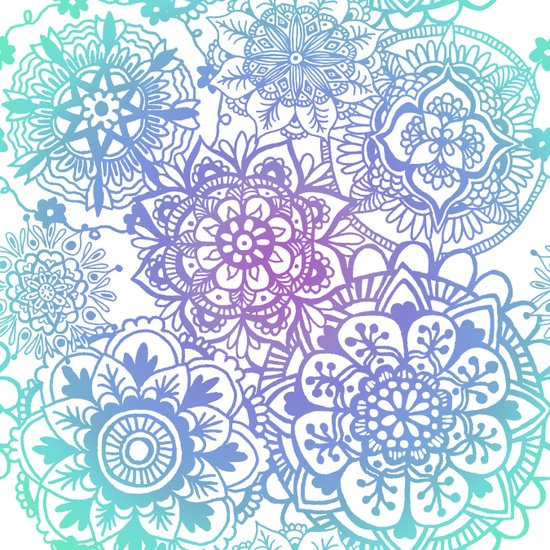 Happy Friday friends!
I need to start posting more often because I am falling behind on sharing my new designs and projects with you all!
Today I am sharing some new seamless mandala patterns I put together in Photoshop using the individual mandala drawings I created previously.
I've created 2 versions of this pattern so far.
The first one is shown above, which features lovely pastel shades of pink, blue and turquoise.  Below is the second version which features some darker pink and green colours with pops of brighter pink, turquoise and yellow.
(I struggled a bit with the colour scheme of this one and am still not totally sure about it, your thoughts?)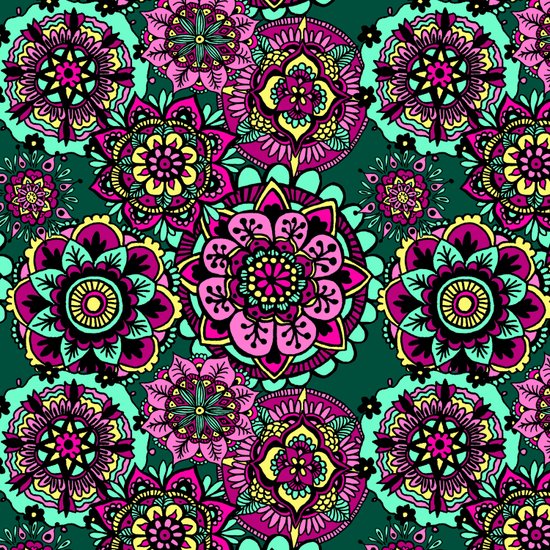 I am quite pleased with how these turned out, as it is my most complicated seamless pattern to date! I definitely feel like I am improving my pattern design skills.
I am also happy with how these patterns look on the products in my Society6 store. See below for some examples:
Pastel Mandala Pattern Leggings $39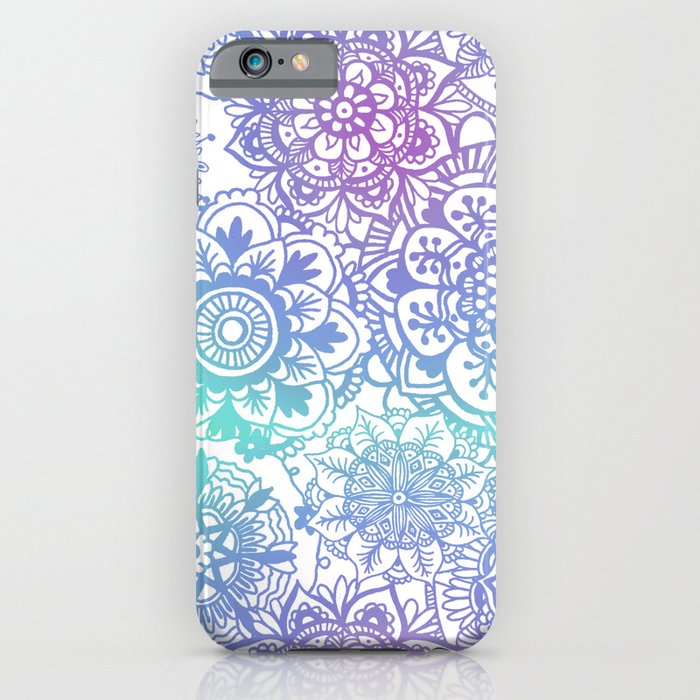 Pastel Mandala Pattern iPhone or Samsung Case $35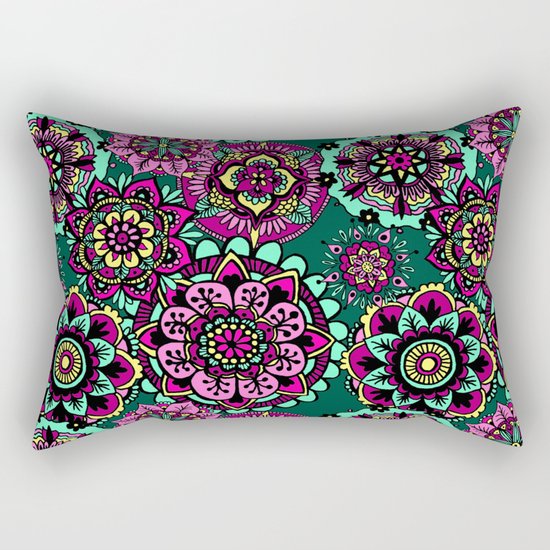 Mandala Pattern Rectangular Pillow $27
Pastel Mandala Duvet Cover $99
I'll be adding these to my other shops very soon, but I find Society6 is the easiest and quickest in that regard!
Anyway, I hope you've enjoyed seeing my latest designs, be sure to follow my blog to see more of my designs and projects in the future!
Cheers, and have a great weekend.
Julie