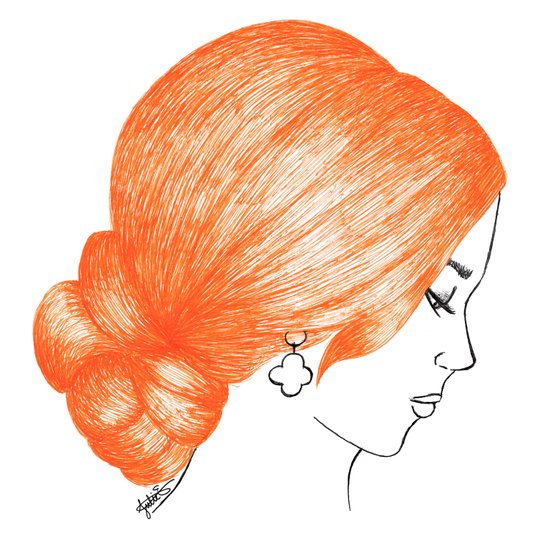 Hi guys!  I am back with another hair drawing for you all to enjoy, this time Orange Hair!
Once again I drew this piece in my sketchbook using a regular black ball point pen and an orange gel pen, and it was inspired by an image I saw on Pinterest.
I've uploaded it to Society6 but I've also uploaded it to my new store on Fine Art America!  Check out the products available from both stores below: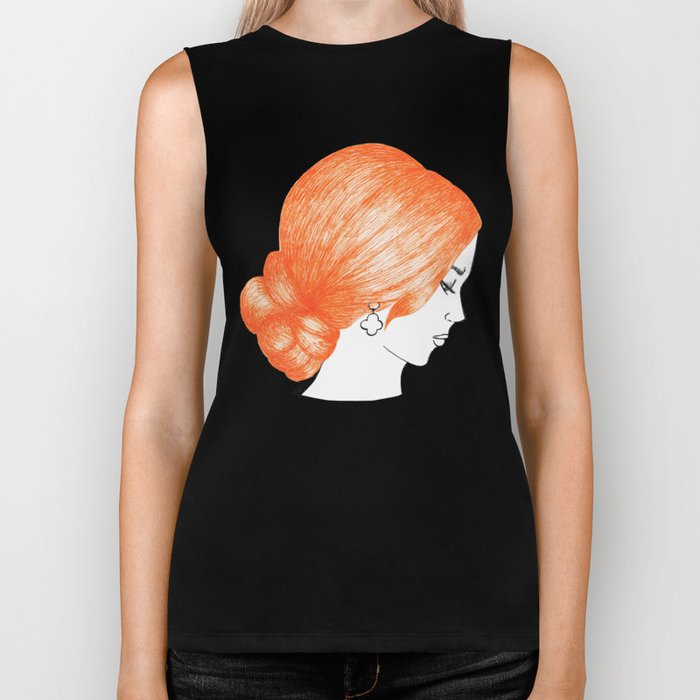 Orange Hair Biker Tank $28
Orange Hair Framed Art Print $35

Orange Hair Throw Pillow (on Fine Art America) $25.66
Orange Hair Girl T-Shirt (on Fine Art America) $26.98
And check out my co-worker sporting her new hoody from Society6 featuring this design!
If you'd like to see the rest of this series, and more of my art and projects make sure you follow my blog!
You can also catch up with me on Facebook, Instagram and Twitter.
PS – I have scheduled this blog post to publish while I am actually away on holiday, so while you are reading this I am likely sipping margaritas poolside in Los Cabos 😉 Heh heh.  So if you do comment or send me a message, please don't be offended if I don't respond to you until the following week (after April 17th).  I do plan on posting some pics from my trip upon my return!
Cheers everyone, have a great week.
Julie