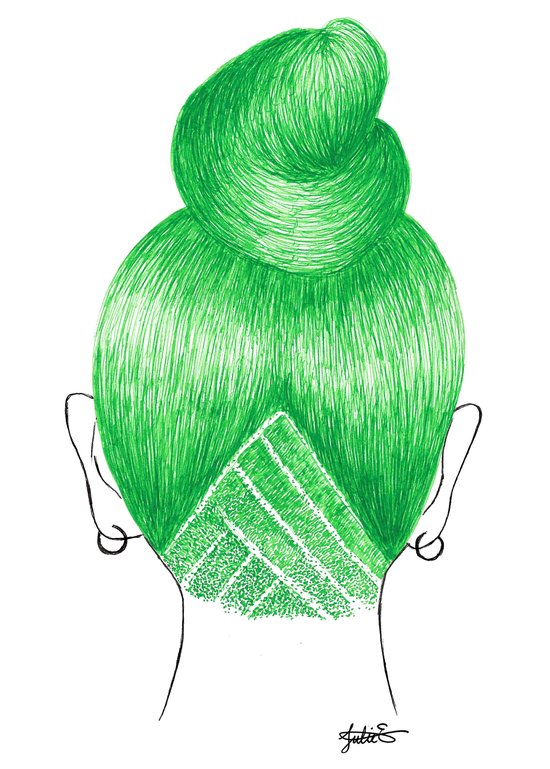 This is the next piece in my ongoing hair series, titled – Green Hair!
As with the others in the series, this was drawn in pen on sketchbook paper, using a regular black ball-point pen and a green gel pen.
I was inspired by a photograph I came across on Pinterest, which I find is a great resource for art inspiration (I have a whole board called Art Inspiration and Tutorials!)
It looks great on these products in my Society6 store!
Green Hair Hoody $42
Green Hair Wall Tapestry $39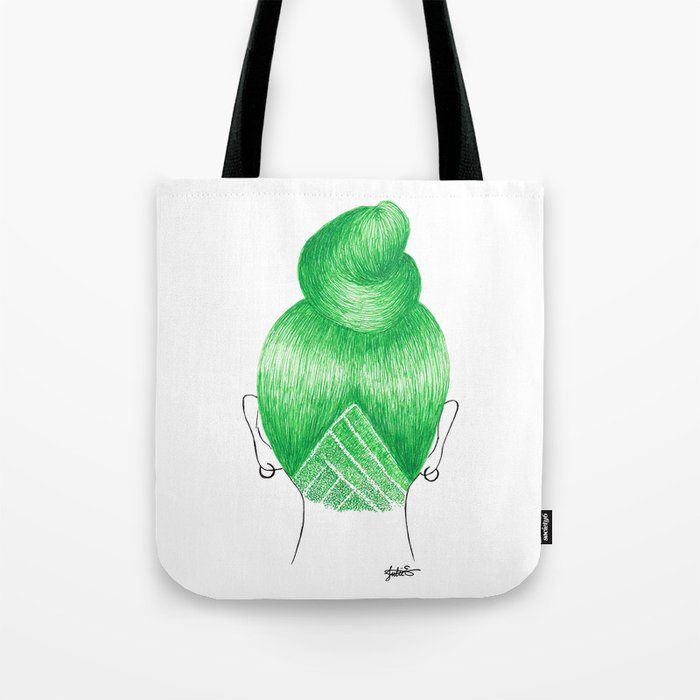 Green Hair Tote Bag $18
Let me know what you all this of this one!
By the way guys, I will be on holidays next week (from April 10-17) so I will not be able to respond to any comments or messages until I get back.
PS – Follow me on Instagram if you want to see pics during my trip 🙂
Before I go, I may still try to schedule a post for next Tuesday if I get around to it (I still  have 2 more of these hair drawings to share with you!)
Don't forget to subscribe to my blog if you want to see the rest in this series, and/or my other artwork and future projects!
Have a great week y'all.
Cheers!
Julie