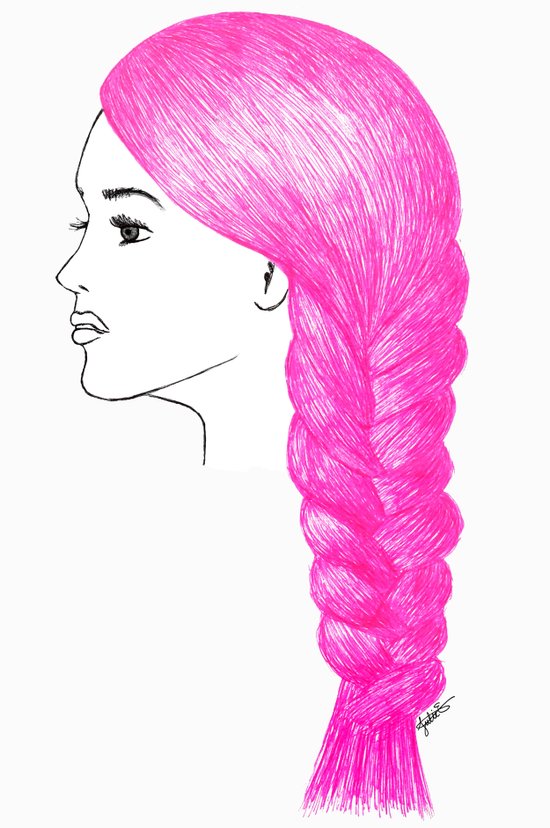 Happy Tuesday friends! I hope you all had a nice, family filled Easter weekend.
I was able to spend some time this weekend creating new art and today I am sharing with you the next piece in my "Hair" series, this time it is "Pink Hair Girl" – a drawing of a girl with a big, bright pink side braid.
As with my previous hair drawing, this drawing was created on 8.5 x 11 inch sketchbook paper using nothing but regular ball point pens and coloured gel pens.
She looks pretty cool on some of the items in my Society6 store, what do you guys think?
Pink Braid Girl Hoody $42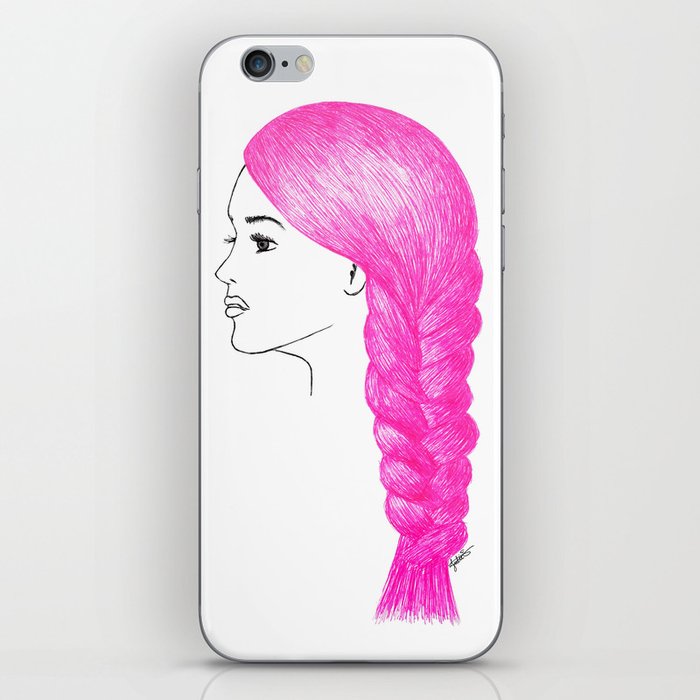 Pink Braid Girl iPhone 6 Skin $15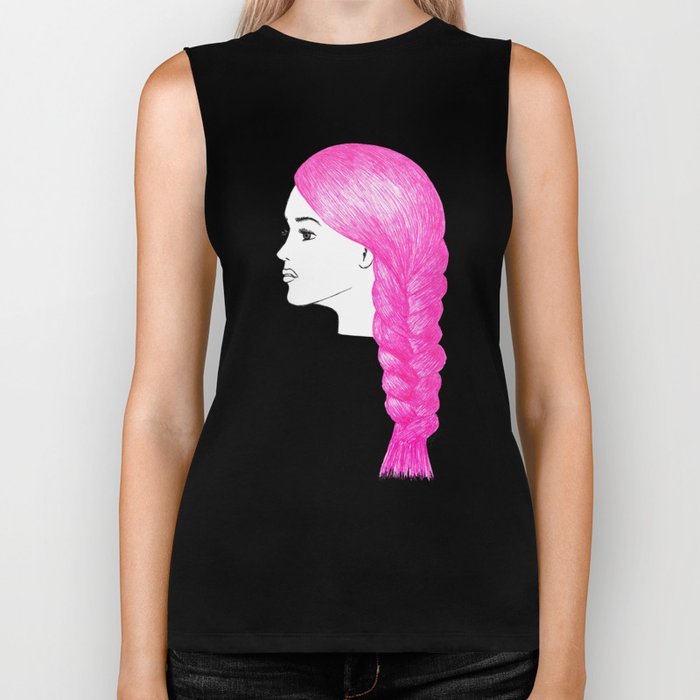 Pink Braid Girl Biker Tank $28
Stay tuned for the rest of this series, there are 3 more to go 🙂  Make sure you follow my blog if you want to see them all!
Cheers,
Julie