Purple Hair Girl Art Print $13.52
Last month I shared this image of 5 drawings of women and their hair, including the one above.
Today I would like to share with you the corresponding prints and other products that go along with this particular piece, Purple Hair Girl.
Follow my blog or check out my store on Society6 to see the other 4!
The original was drawn on 8.5 x 11″ sketchbook paper using regular ball-point pens and coloured gel pens, like these
.
Because of the brightly coloured hair and white skin, I feel like this image looks best against a dark background, particularly black.  However, I also think it looks nice against a white background too.
Check it out for yourself, and let me know what you think of this piece in the comments below!
Purple Hair Girl Tank Top $22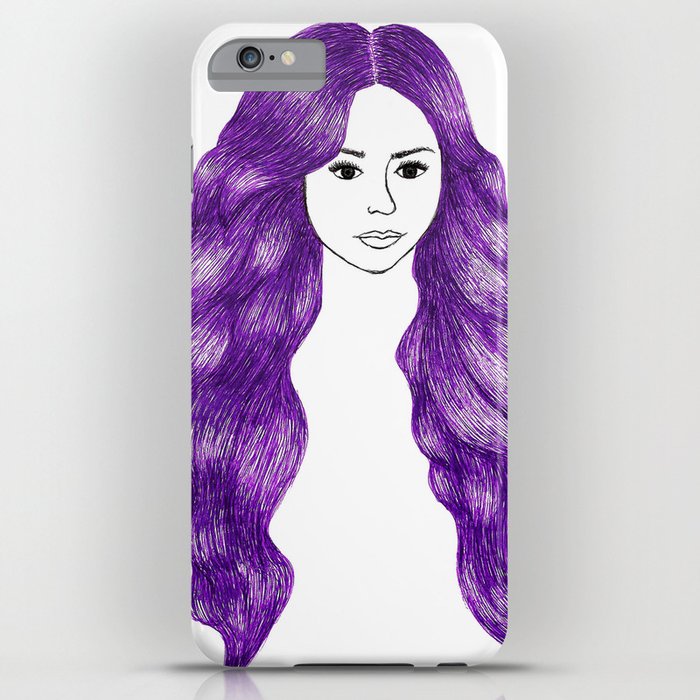 Purple Hair Girl iPhone 6+ Case $35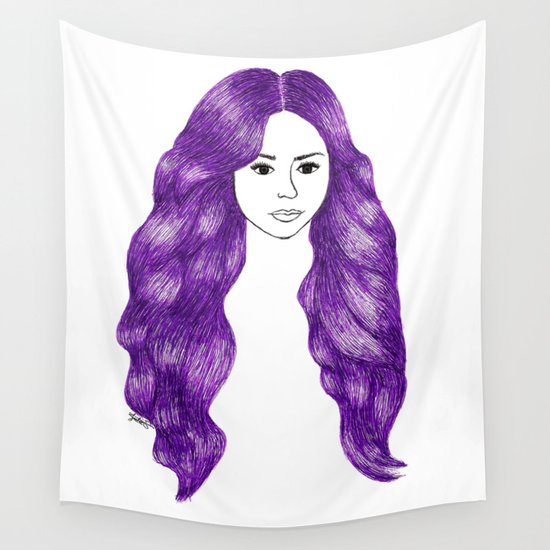 Purple Hair Girl Tapestry (small) $39
Purple Hair Girl Long Sleeved Shirt $28
Thank you for taking the time to look at my art and some the products I have available for sale.
Feel free to leave a comment below and make sure to follow my blog if you would like to see more my artwork and other projects in the future!
Cheers, and have a great week!
Julie