I nearly forgot to post this other abstract painting I did in December, titled "Blooms"!
It features a Zentangle® inspired pattern painted with silver and blue metallic paint over a black background.
The original was painted in acrylic on a 18 x 24 inch canvas. After it was finished I photographed it, but it was a bit difficult to capture on my camera so it looks slightly blurry in some areas.
However, I think it still looks nice on some of the items in my Society6 store!
Added bonus: Check out their new rectangular pillows!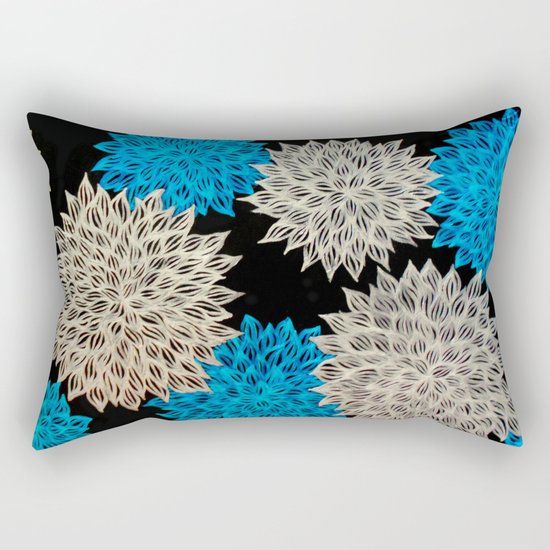 Blooms Rectangular Pillow $27
The original is still waiting for a new home, or to be submitted to an art show, or maybe just hang on my wall at some point!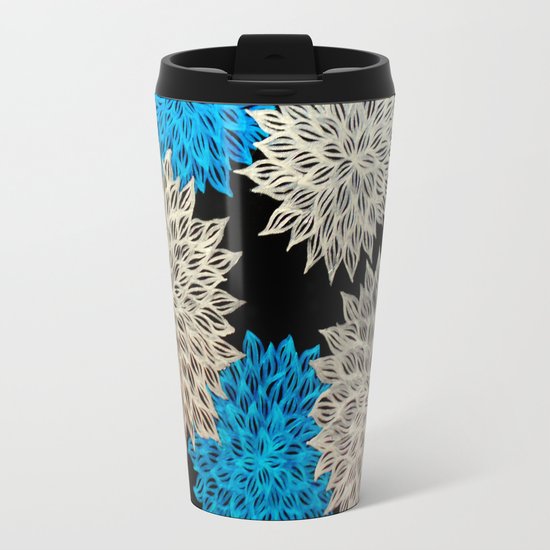 Blooms Travel Mug $24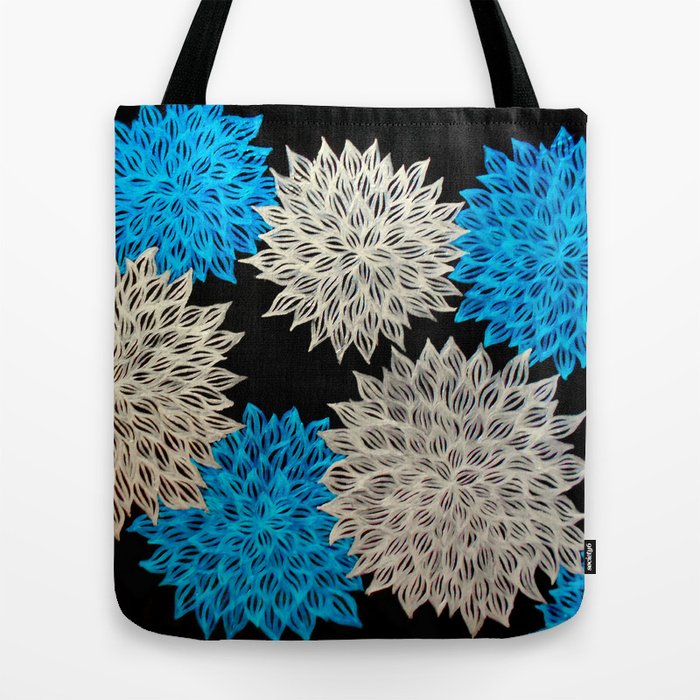 Blooms Tote Bag $22
What do you guys think of this design?  I love painting but I feel like the designs don't sell as well as my other illustrative work.  I wind up giving them away to friends usually, since they take up a lot of space.
I also enjoy working with metallic paints for some reason.  They just look so shiny *.*
Anyway, I hope you all had a lovely Valentine's Day weekend!
Be sure to follow my blog if you want to see more of my art work and other projects!  I am also around on Facebook, Twitter and Instagram if you want to see what I'm up to there as well.
Have a great week!
Cheers,
Julie