Wings Art Print $14.56
I've added a new design to my shop!
Lately, I went on a bit of an art making binge (as I like to call it) so I will have several new designs to share with you all over the next month or so!  Make sure to follow my blog if you want to see them all 🙂
This is the next one in my series of ink drawings done with my Speedball Pen and Ink Set
, which I call "Wings".  (I know, my titles are sooo non creative.  I am the worst at naming things.  My cat's name is Kitty okay!!).
Anyway, this design looks pretty cool on some of the items in my Society6 store! Check them out below: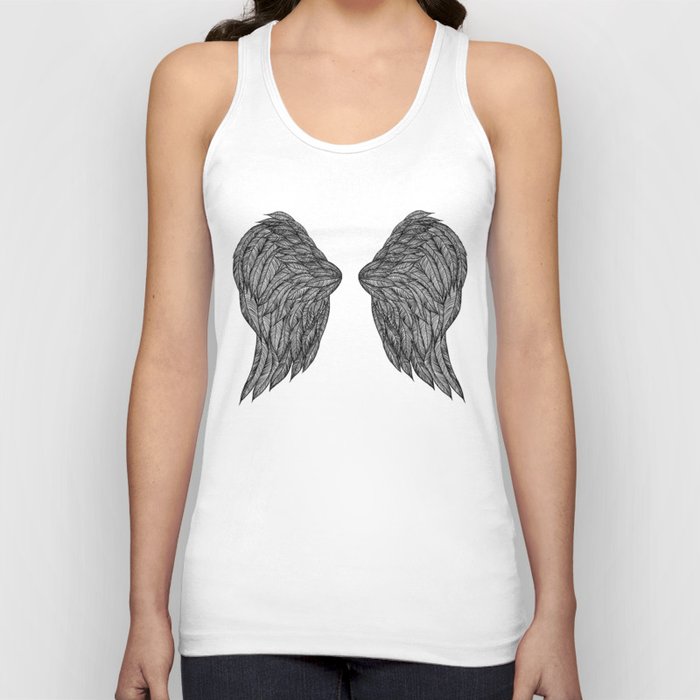 Wings Tank Top $22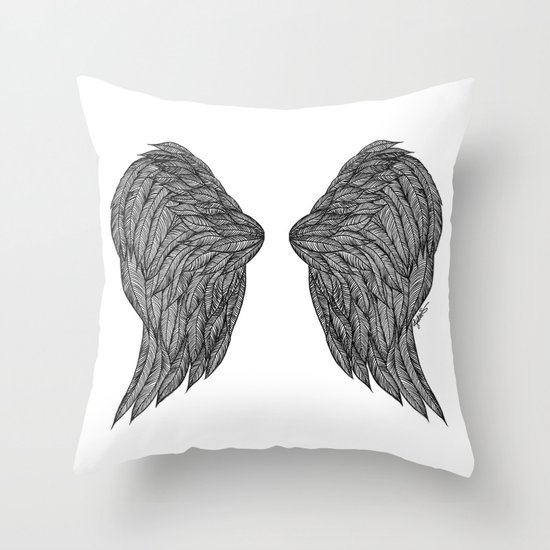 Wings Throw Pillow $20
I love the look created by the quill pen and ink
, especially with these kinds of very repetitive designs.  The hardest part was trying to be careful not to smudge the wet ink with my hand!
Also I love how you can put the wings on the back side of this hoody!
Wings Hoody (Back Print) $42
And then you can use the wings as a backdrop for your next party, using this tapestry! Imagine the cute selfies!
Wings Wall Tapestry (Medium) $59
Ok well I think that's enough for today, if you'd like to see all of the items featuring this design make sure to check out my Society6 store!
Have a great week everyone ~
Cheers,
Julie