I finally made a repeatable pattern that actually works properly!  Yay for small victories, haha.
Just in time for Halloween – this pattern looks adorable on so many things!
Especially on these new sneakers from Zazzle!!  These are so cool, I've always wanted to customize my own shoes *o*
This Sugar Skull pattern is also available with a white background, which can be found on products in my Society6 store. They also have some cool new products including Travel Mugs and Throw Blankets!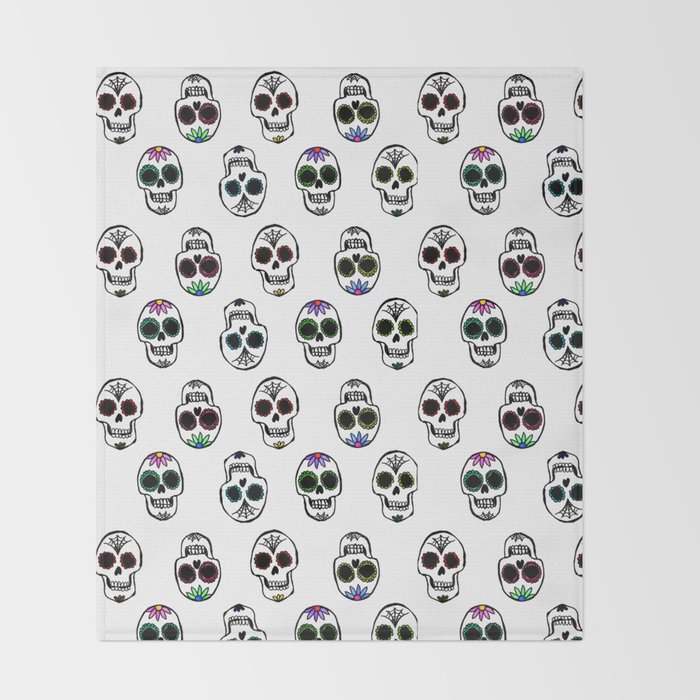 Sugar Skull Pattern Throw Blanket $49
In other exciting news – my art is currently on display at The Phoenix Gallery in downtown Vancouver in an art exhibition called "Focus"!
Stay tuned for a review of the show with lots of pictures. It runs until Nov 2nd, 2015 if anyone has a chance to check it out!
Anyways, I hope you've all had a lovely and productive weekend ~
Cheers,
Julie