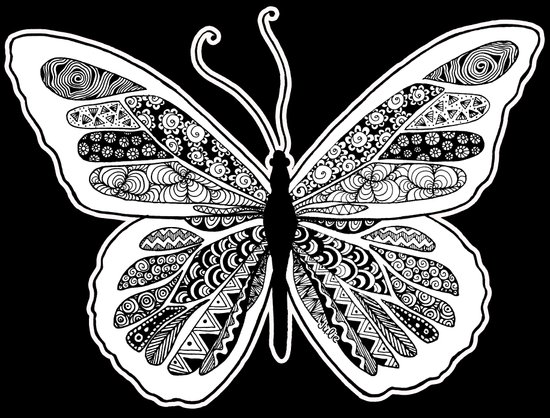 A new design! In the midst of redesigning my blog and website, while also preparing to head back to school tomorrow I managed to finish this new zentangle inspired Butterfly design!
I drew it in my Pro-Art Canson 9 x 12-Inch Universal Sketch Book

using Faber-Castell Pitt Artist Drawing Pens
 before scanning it for final touch-ups in Photoshop.
I have already added it to a few items in my Zazzle store and plan to add it to many more things in the future
T-shirt anyone?

Also — I was unsure if I should fill in the white part of the wings with something or leave it as is… opinions welcome!
On another note, you may notice I have updated the look and design on the blog, hopefully you guys like it!  Let me know what you think!
Have a great day,
~Julie